The Aurangabad Basti Engagement
The world is made up of love all around. As we get older, our sympathies and hearts wander, and this is when we start seeking true love in the shape of a life partner with whom we want to spend the rest of our lives. We adore them and will treasure them till the day we die. That is the essence of marriage. Marriage is one of the purest kinds of love that dwells in the couple's hearts for one another to the point that a girl is willing to leave her parents and relocate with her life mate. This love link binds not only two individuals but also two unknown families, endowing one's existence with divine and profound importance.To make this a cherished memory for the rest of one's life, it is lavishly celebrated with many ceremonies and customs that make it very unforgettable. Beginning with Roka (Ring Ceremony), they seek God's heavenly blessings for a delighted and prosperous future together via rituals such as Haldi, Mehndi, and many more over the period of 6-7 days.
A recent royal ceremony in the Bihar province of Aurangabad brought together the Royals of Aurangabad and the nobles of Basti. Aditya Shekhar Singh, the son of a wealthy Aurangabad parliamentarian, will marry Ananya Singh, the daughter of Raja Lakshmeshwar Singh Ji and Ashima Singh of Basti.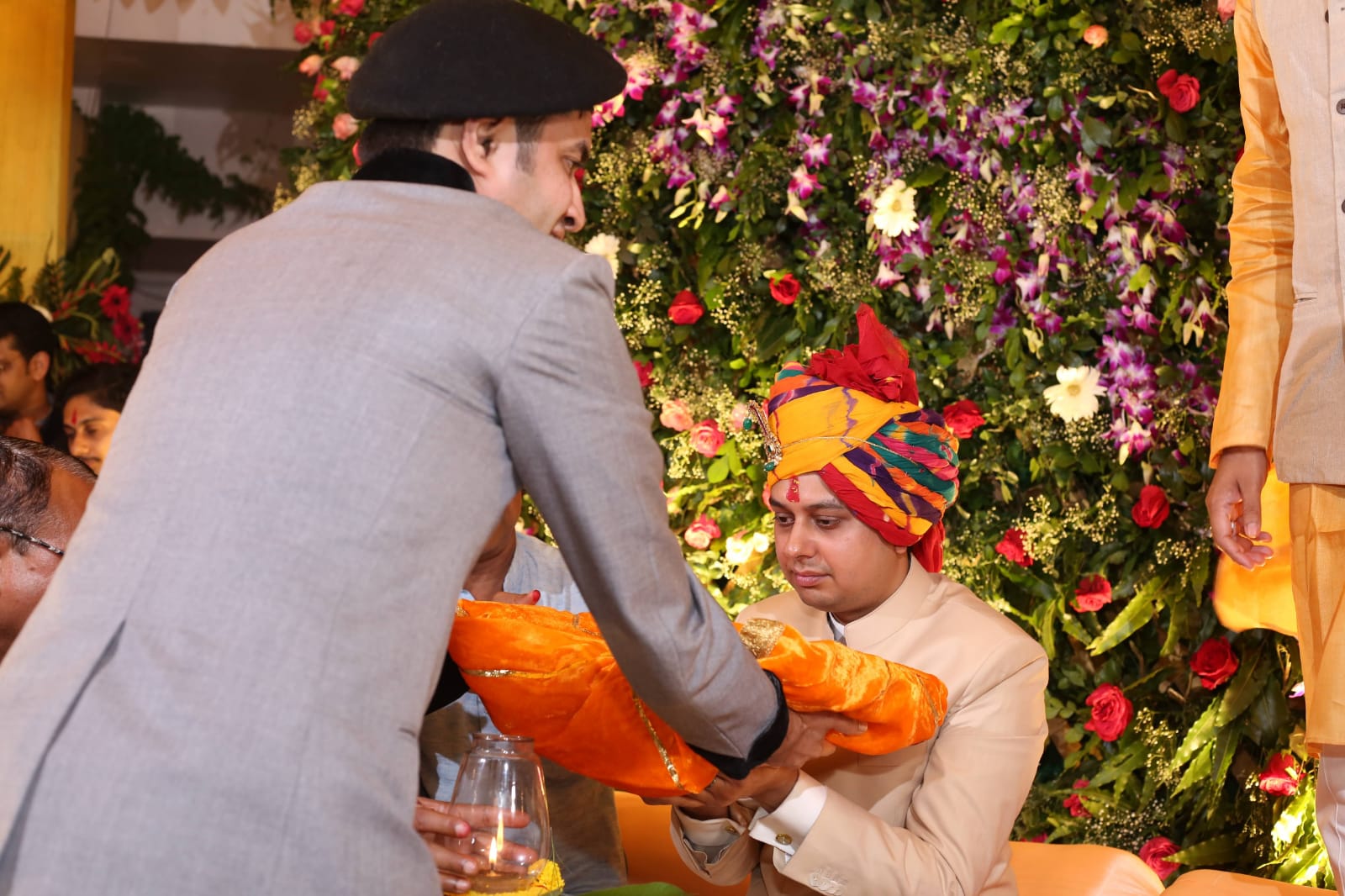 Dastoor, like a ring ceremony, is a royal event, held on August 10, 2022, at Singh Kothi in Aurangabad, Bihar. This rite is performed separately by the girl and boy's families. The girl's family and close relatives arrived with gifts and present for the guy and his family as a way of displaying their love and blessings to the marriage and extending their devotion even to the family as they now get together. Close family members, as well as notable political personalities and friends from Dum aria, Nagar Utari, and the Basti States, were present at the Barachiya (engagement) to give their blessings on the beginning of a new connection. It had attracted millions of eyes with its beauty, first-rate décor, and regal splendour.